Hello and thanks for visiting my completely revamped site. Things are still in progress here, but we've got the basics in place and welcome any comments or suggestions. The site was designed by Ari Salomon of helloari.com and Peter McDowell of  Peter McDowell Arts Consulting, with artwork by Ari and meself. Enjoy!
2 news items of note:
Scenes from a New Music Seance
This CD by violinist Kate Stenberg is getting nice reviews. My short but action-packed piece "Nonette" for 9 tracks of Kate was commissioned by Other Minds for inclusion on the CD. We recorded at Skywalker Sound and in my studio. An honor to be part of this project. Here is a 1:30 excerpt of "Nonette":
And here is a recent review at the SF Chronicle.

UnderCover presents Joni Mitchell's "Blue"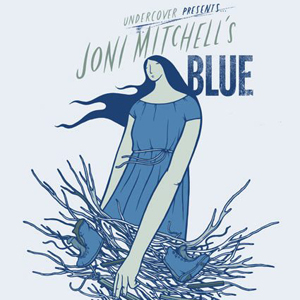 [This has happened. But you can still download the digital album Blue (a tribute to Joni Mitchell), which contains all the music from the show.]
January 21 & 22. Get your tickets for the Joni show at the Freight & Salvage in Berkeley; last year at Brava we sold out both nights. 10 Bay Area bands perform Joni Mitchell's classic album "Blue" — my song is "California." A beautifully produced show, highly recommended for Joni fans or just good music fans.