From time to time Amy presents concerts in her Oakland home: homemade cake and other delights upstairs, music in her studio downstairs (holds about 35 people), usually featuring an out-of-town artist and a local artist… and everyone joins in the Avant-Cake Theme Song. If you have an Avant-Cake concert proposition, feel free to contact Amy.
Past events include:
April 21, 2013
Avant-Poetry — poems by friends, poems read by friends, poems about time and love and friendship and getting older…
Rich yellow cake with milk chocolate French buttercream and squiggly pink-crystal balloons • Organic local salads and fruits • Crunchy salty things

–<>–
May 6, 2012
Paul Dresher (presentation and reading), Guillermo Galindo (live electronics and projection). A fundraiser for the Amy X Neuburg / Paul Dresher song commissioning project.
White cake with Italian buttercream, fresh strawberry filling, Cabernet glaze and edible flowers • Vegan ginger cookies • Endives with saffron aioli • Fromages • Berries

–<>–
January 22, 2012
Joey Molinaro (NYC — grindcore violin and foot stomping), Thea Farhadian (violin with electronic processing). A belated Weird Food New Year's party.
Black pepper spice cake with Frangelico buttercream and cinnamon glaze • Weird Food
–<>–
August 14, 2011
Valerie Kuehne (NYC — cello and voice), Charlton Lee (viola), Rick Shinozaki (violin).
Scharffen Berger chocolate layer cake with French mocha buttercream, dark and white chocolate ganaches • Vegan apple spice bars (from backyard apples) • Stinky fromages with homemade crackers • Berries, vegs
–<>–
May 22, 2011
Solstice vocal ensemble. A fundraiser for recording Amy's "Fill as Desired" song cycle.
Killer chocolate bundt cake with Chantilly creme • Ginger cookies • Gluten-free Linzer torte (by Emily) • Open-faced sandwich assortment • Fruits and vegs
–<>–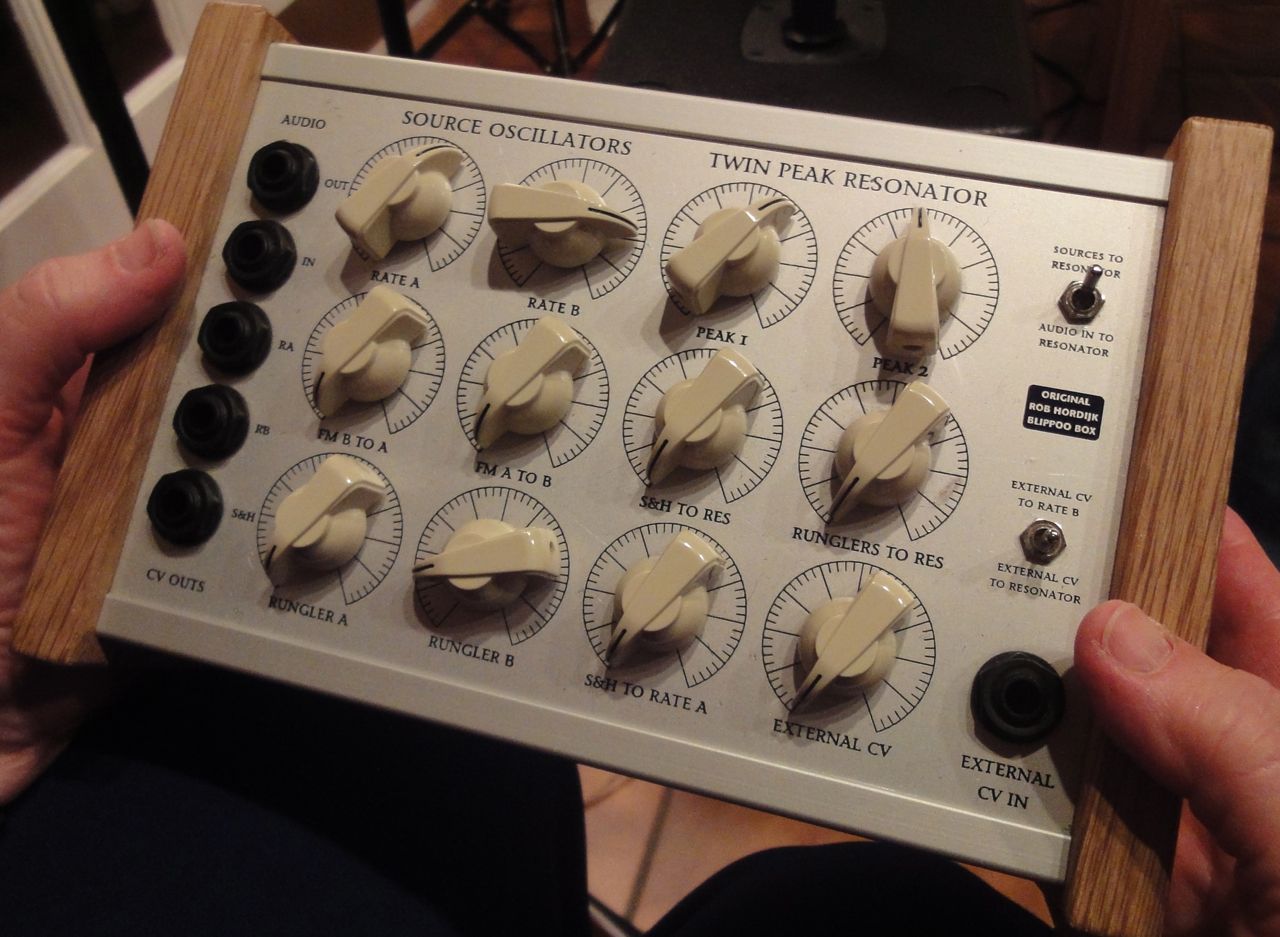 April 26, 2008
Joker Nies (Germany — circuit-bent electronics), Rob Hordijk (Netherlands — homemade analog electronics), Gino Robair (percussion and electronics).
Most certainly something delectable was prepared…..